Proudly from Kurri Kurri, New South Wales, Cameron Dunker is an up-and-coming Speedway talent who just completed the 2019 Australian U16's 125cc Solo and Teams Speedway Championships! Dunker, who also rides Dirt Track, finished the Solo Championship in 10th place and the Team's Championships for New South Wales in fifth! As he continues to gain experience and climb the ranks, Dunker spoke with Motorcycling Australia to dish the dirt on his family history in Speedway and his hobbies outside of racing.
Name:
Cameron Dunker
Nickname:
Cam
Age:
11
Bike Colours:
Black, Blue and Orange
Sponsors:
KYT helmets, Jamie Stauffer, Doctor Mak and Team Lantry Boxing
Hometown?
Kurri Kurri, New South Wales
Summary of family history in the sport?
No prior history in Speedway!
Home track in Australia?
Loxford Park Speedway, Kurri Kurri
How many years riding?
Two years riding Speedway and five years riding Dirt Track
Career highlights?
I came third in the 2018 New South Wales title and third in the 2018 Rock Oil Winter Solo Series
Heroes?
Rohan Tungate
What is your current training process?
I box three days per week and jog two days per week
If you weren't racing, what would you be doing?
Fishing!
What can't you live without?
Racing!
Tell us something we don't know about you!
I can solve a Rubix Cube
Hobbies?
I love cycling!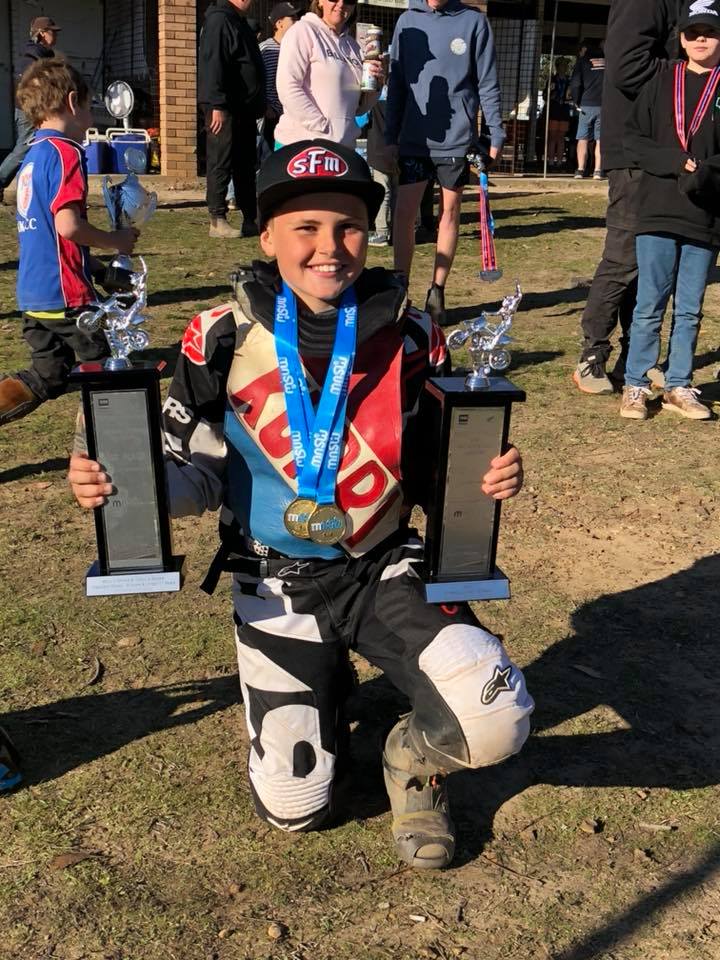 If you want to follow Cam's journey through Speedway, be sure to check out his updates via Instagram and Facebook!