Running in conjunction with the U16 250cc, the 2019 Australian U21 500cc Speedway Championship kicks off this Saturday 19th January at the Ipswich Switches Junior Motorcycle Speedway Club! One bright contender that has had a fantastic 2018 season plus experiences competing against the likes of the new 2019 Australian Senior Solo Speedway Champion, Max Fricke, is Jacob Hook. A local from Burpengary, Queensland, Hook gave Motorcycling Australia the inside edge on his life back home, and what he would be doing if he wasn't racing Speedway!
Name:
Jacob Hook
Nickname:
Hooky
Age:
16
Bike Colours:
Blue
Sponsors:
M2R Helmets, Beetham Motorsport,CJ Racing, Bothwell Motors, Pro Aussie, INOX and Toys Muffler
Hometown?
Burpengary East, Queensland
Summary of family history in the sport?
I'm the first family member ever to race a motorcycle of any sort!
Home track in Australia?
North Brisbane Junior Motorcycle Club
How many years riding?
5 years
Career highlights?
250 solo – QLD #2, SA #2, Aussie #2, FIM World Youth Cup #6
Heroes?
Darcey Ward and Chris Holder
What is your current training process?
School sporting innovation program and club practice days
If you weren't racing, what would you be doing?
Playing Rugby League or OzTag!
What can't you live without?
Playstation!
Hobbies?
I love water skiing, Oztag, mountain biking and dirt bike riding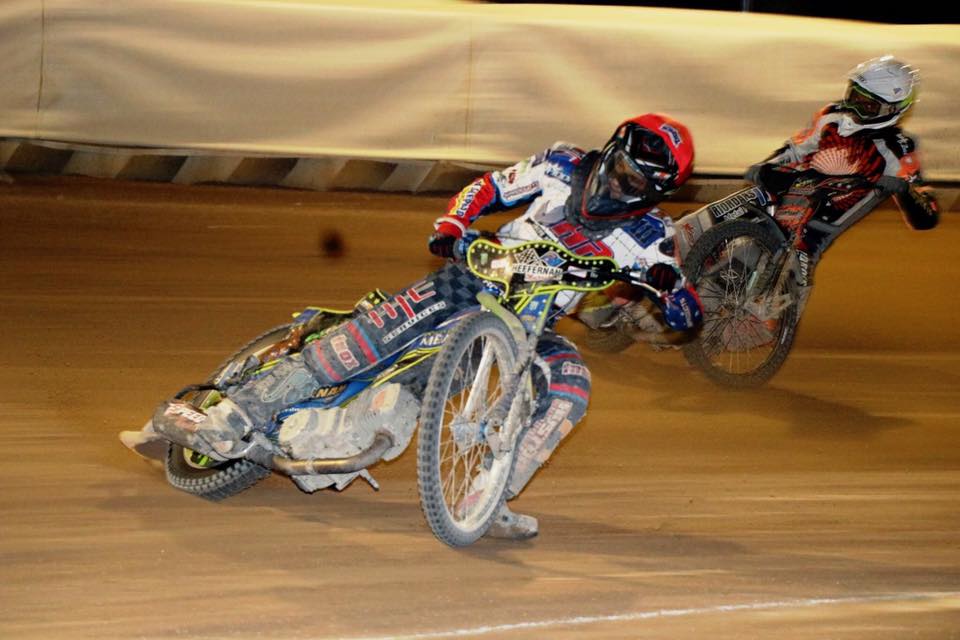 Not following Hook already? Be sure to check out all his updates via Facebook and Instagram!