The FIM Team Speedway Under 21 World Championship Final in Rybnik (Poland) – 2nd September 2017 saw the Australians hold an amazing one-point lead at the half way stage but, to the delight of the 6000 spectators, the young Pols dug deep, securing their victory with three races remaining.
The Polish team completed the meeting with a ten-point advantage over the Aussies. Poland scored in every race except for Heat 8 when captain Kacper Woryna shed a chain.
With individual Under 21 World Champion, Max Fricke taking his first rides since suffering a serious back injury, Australia had faced a difficult task to contain the rampant Poles but Jack Holder and Brady Kurtz with twelve points each matched the home team in the early stages, with a promising contribution from debutant Josh Pickering.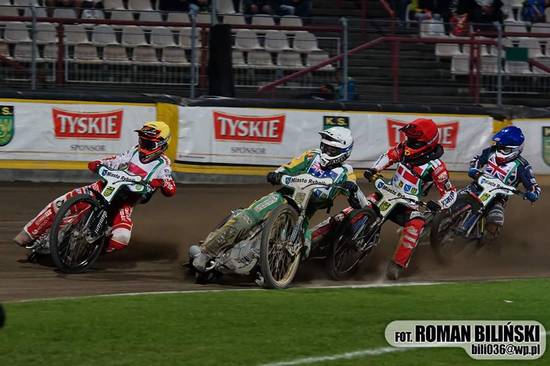 Denmark took the bronze medal ahead of a disappointing performance from Great Britain. Hero for the Danes, was reserve Frederik Jakobsen who scored nearly half of the team's points from his five rides restoring some pride to a nation that has had an otherwise difficult season.
Although narrowly leading Denmark in the early stages, Great Britain were never able to match the others for speed and looked sadly underpowered, collecting only three points in the last twelve heats. Robert Lambert was their top scorer with 9 points.
Full result and scorers:
1. Poland 47 points (Smektala 14, Woryna 10, Drabik 13, Kubera 10,)
2. Australia 37 (J Holder 12, Fricke 7, Pickering 6, Kurtz 12,)
3. Denmark 27 (Jeppesen 3, Lyager 4, Andersen 6, Hansen 1, Jakobsen 13.)
4. Great Britain 13 (Lambert 9, Ellis 2, Bates 1, Bewley 0, Perks 1)
In other Speedway news over the weekend, Aussie competitors in the Speedway Youth 250cc World Cup Championship in Prague, Jed List finished in fifth on 10 points and Keenen Rew finished in eighth position on eight points.